Latest news
29.08.2016, NT-MDT microscopes were involved into more than 1000 scientific researches in 2015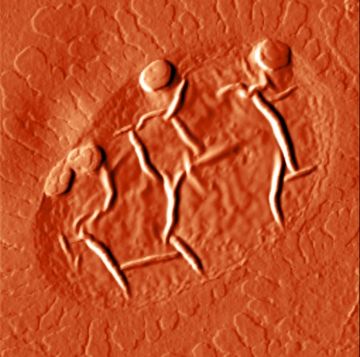 Over 1000 articles written with help of NT-MDT microscopes were published in year 2015 in top scientific journals with average impact factor of 3,2. List of selected papers can be found here.
21.07.2016, AFM cantilevers with conductive coating TiN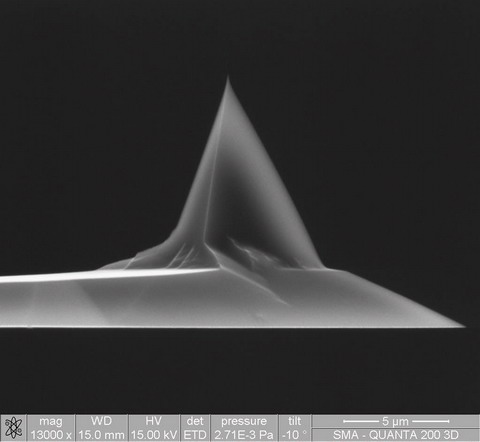 We're glad to announce that AFM probes with titanium nitride (TiN) coating appeared in our assortment again.
High hardness of this material and its melting temperature around 3500 C provides its utility in wide range of applications.
Since July TiN coated AFM cantilevers are presented in our stock by models: NSG01/TiN and FMG01/TiN. If you need AFM probes with other resonance and stiffness parameters, please, don't hesitate to write to
Lisov@ntmdt.ru
(Evgeniy Lisov). In future we're going to extend TiN assortment over all models of Golden series.
Refreshing our production range we also announce the new special: with any offer made in August the one may claim to try conductive TiN cantilevers. And we will send a test box of three NSG01/TiN or FMG01/TiN probes for free. We will also appreciate if you share with us your opinion after trying these probes later!
04.06.2016, Kavli Prize in Nanoscience
Sincere congratulations to G.Binning,C.Gerber and C.Quate with #Kavli2016 Nanoscience Award for the invention and realization of atomic force microscopy, a breakthrough in measurement technology and nanosculpting that continues to have a transformative impact on nanoscience and technology!
kavliprize.org/prizes-and-pic.twitter.com/EKvTZP5mua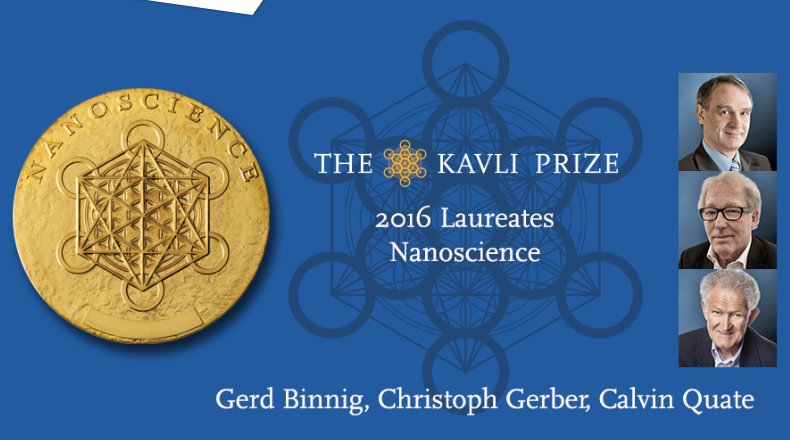 Special offers
01.08.2016, Special offer AUGUST-SEPTEMBER 2016

For orders made in September and August of 2016 we announce a new special offer:
- 20% discount for all boxes of 15 cantilevers of Golden and Etalon series.
- 12% discount for all other cantilevers' boxes of the same Golden and Etalon series.
For any questions or placing an order, please, contact us:
Evgeniy Lisov – lisov@ntmdt.ru;
Agne Mazgelyte - agne@spectrum-instr.com.